Last July 16, 2022, Almana Cares Foundation had the privilege to co-present Pay-it-Forward: An Outreach Activity at Purok Acacia, Brgy. Marina, Binalbagan together with Youlink Commmunity Channel and HBO – Hope Builders Organization.
"Youth Initiative: A Bayanihan Para sa Kabataan Project" is a feeding program and school supplies distribution activity to elementary pupils in the area as they go back to face-to-face classes this new academic year. In observance of the National Disaster Resilience Month and National Nutrition Month this July, a Disaster Awareness and Management Brochure and a "Eat Healthy for Better Life" Worksheet were included in their school kits. The elderly in the community also received products from Pau Liniment and Alvitz Vitamin C and E. This is in celebration of the first anniversaries of the following companies in the Almana Group: Youlink Community Channel, Youlink.Store, HCS, and The Visayan Daily Star. The Almana Tolling Services (ATS) also donated rubbing alcohol in celebration of its silver anniversary this year. The activity was also attended by LEAP Productions, producers of Mister Body and Looks Philippines and Mister Grand City of Smiles.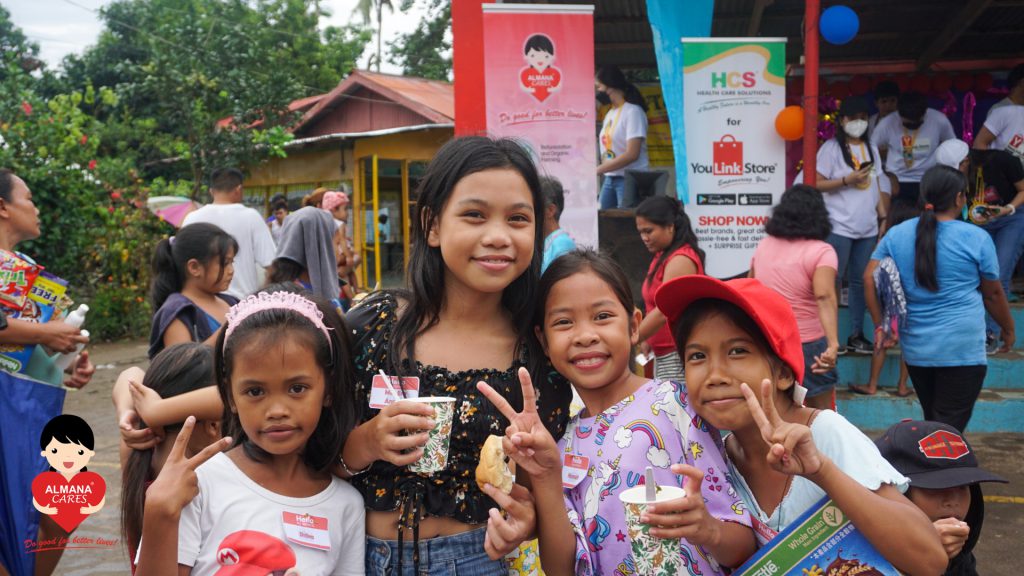 We sincerely thank our partners and volunteers for this Bayanihan para sa Kabataan Program. Let us continue to do good for better lives!